In paint production, RheoStream® can be installed in connection to the final mixing tank to guide the finishing step of paint dilution, saving considerable time, resources, and capacity.
Batch Mixing Of Paint
Paint is made in a batch process, often with two main production (mixing) steps:
Premix and dispersion
Finishing & tinting
In the finishing step, the binder and rheology additives are added, and the volume is brought up to the final volume by the addition of solvent (organic solvent or water).  This step determines the paint rheology.
Depending on the type of paint, the viscosity profile must be carefully controlled, and the paint must also have a specified yield stress.
To secure that the rheology is within specification, a sample is taken from the finishing tank and taken to the QC lab. There, it is placed in a water bath until the temperature is right for analysis.  Then rheology is analyzed, for instance, on a Brookfield instrument, a stormer viscometer giving Krebs Units. Sometimes Sag Index or high shear viscosity is also analyzed.
In some processes, it isn't straightforward to increase viscosity. In case the analysis shows that the paint is too thin – it is simpler to add in extra solvent to lower the viscosity.
The paint is often, deliberately, prepared at too high viscosity. After the first round of analysis, the precise solvent level needed to dilute to hit the target is determined and mixed into the batch.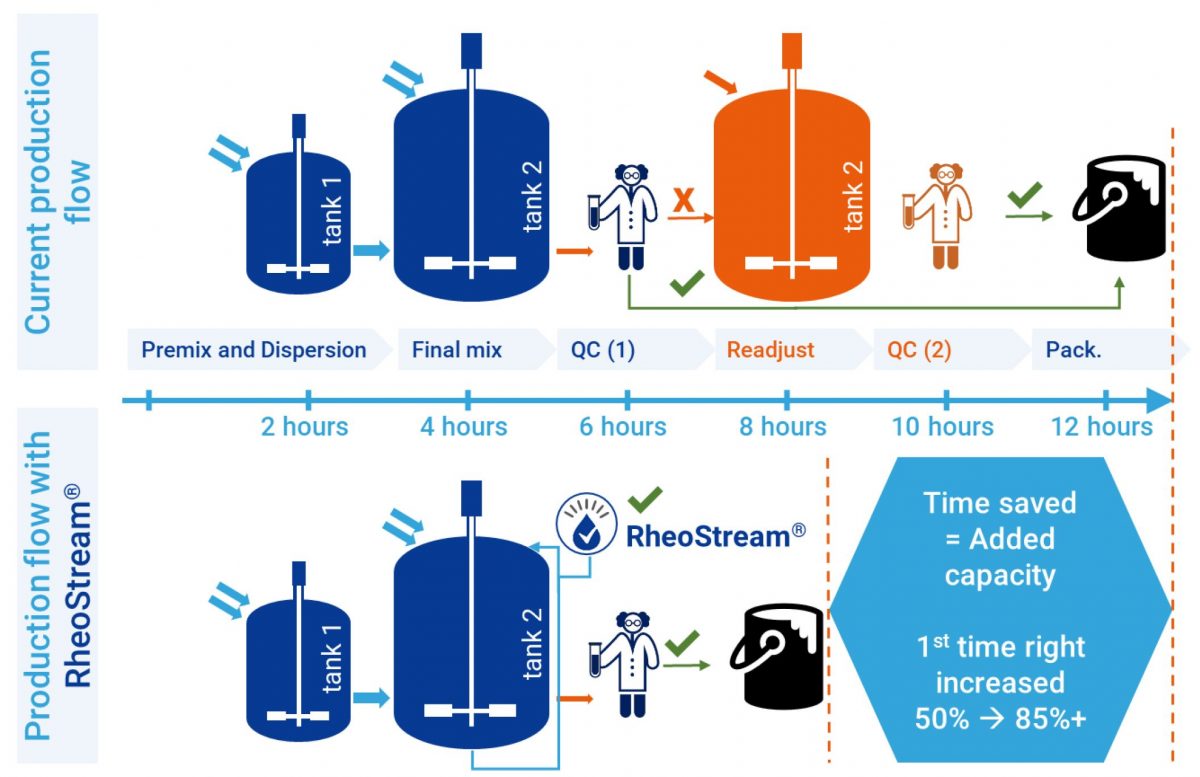 RheoStream In Paint Manufacturing
RheoStream® can be installed on a recirculation loop on the finishing tank and can measure the viscosity profile and yield stress as the mixing is nearing completion. It may then immediately be determined if more solvent is needed, and the mixing can be finished on target the first time.
This way, RheoStream enables a significant reduction of processing time, waiting time, and manual analysis work. Overall, the capacity in the finishing steps may be increased by 10-40%.
This makes it possible to increase production, or more likely, to reduce the number of tanks employed or the time (hours per day) that tanks are operated.  Either way, the manning may be reduced, driving significant savings.
Continuous Production of Paint
Continuous manufacturing of paint is not common today. One key reason is that the sensor analytics required to monitor the quality and continuously adjust quality within the specification limits is not available. Most key parameters, such as color and particle size, can be determined with existing in-process equipment, but outstanding areas include rheology.
Fluidan is working to enable the use of RheoStream in the continuous manufacture of paints, aqueous and solvent-based.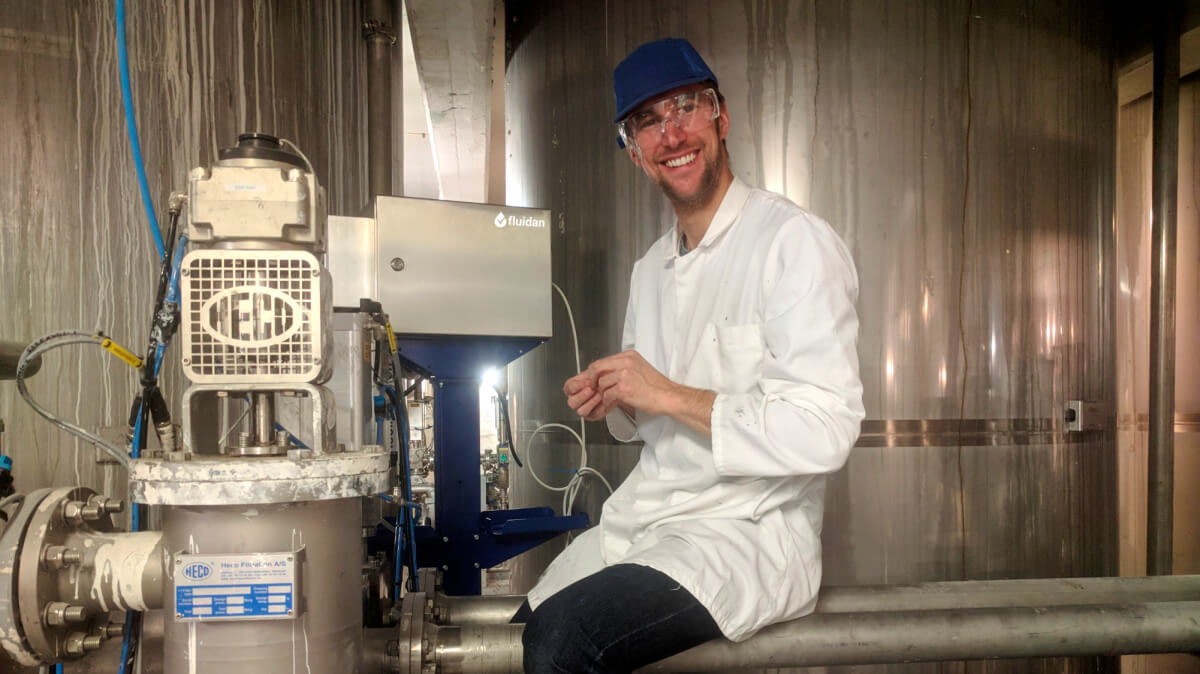 Contact
Fridolin Okkels, CTO
+45 2537 8686
Anders L. Østergård, CEO
+45 2374 5664
Email: write an email
Address
Diplomvej 381
2800 Kgs. Lyngby
Denmark