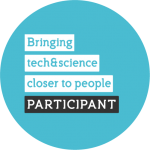 The campaign will promote science and technology and it's contribution to shaping the World.
The goal is to support easier knowledge exchange and build the network of doers & makers, where top-notch innovative projects from all over the world are boosted with ideas, cooperation proposals, business offers.
You can visit Fluidan on https://interne.st/closertopeople/project/rheostream/ – and you can help us gaining visibility and recognition, if you vote for Fluidan as the best in our category.