Are you in the market for cutting-edge rheology equipment that can help you measure the viscosity profile of non-Newtonian fluids? Look no further than Fluidan's booth at the European Coatings Show 2023! At this event, we will be showcasing our state-of-the-art process rheometer that can provide you with accurate and reliable results.
Introduction to the European Coatings Show 2023
The European Coatings Show is the leading international trade fair for the paints and coatings industry. After the pandemic, it is now held for the first time since 2019 and is expected to attract over 30,000 visitors from more than 120 countries.
Fluidan will be exhibiting at the European Coatings Show 2023, which will take place from March 28-30 in Messezentrum Nürnberg. We will be showcasing RheoStream®, your shortcut to automated control of the viscosity of liquids.
We invite you to come and visit us at Booth #4-222 in Hall 4.
RheoStream®
RheoStream® FC is a process rheometer for monitoring the viscosity profile of viscous non-Newtonian liquids in real time.
To measure viscosity accurately, temperature and shear rates are carefully controlled by RheoStream, which is connected to a tank or pipe.
With RheoStream, now viscosity is a parameter that can be automatically adjusted — no more waiting for manual analysis and no more re-processing or scrapping of off-spec material.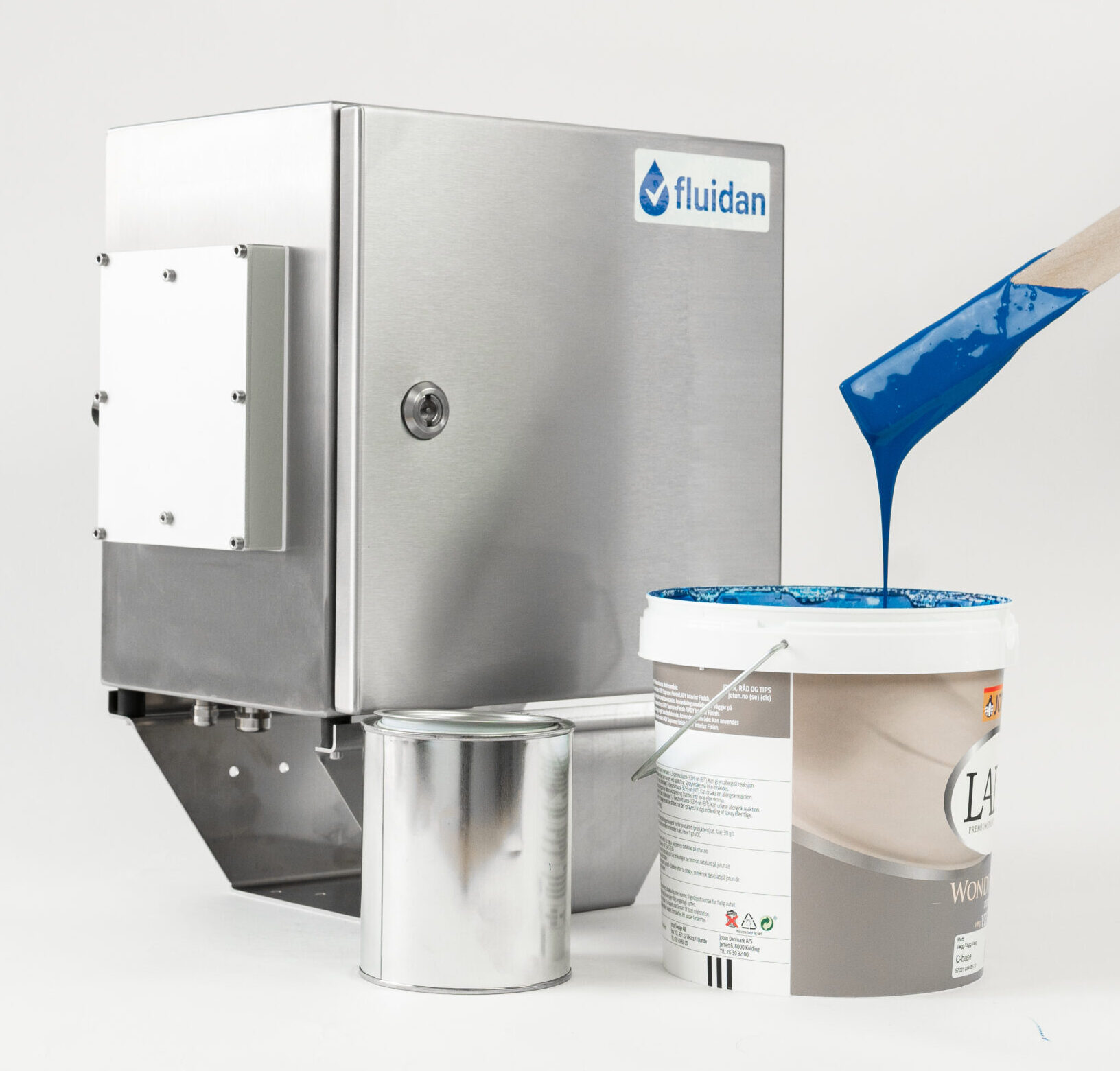 You get:
Shorter production time – higher capacity
Consistent quality
Lower cost
Remove human error from the equation. RheoStream measures the same way every time with higher precision than current manual QC procedures.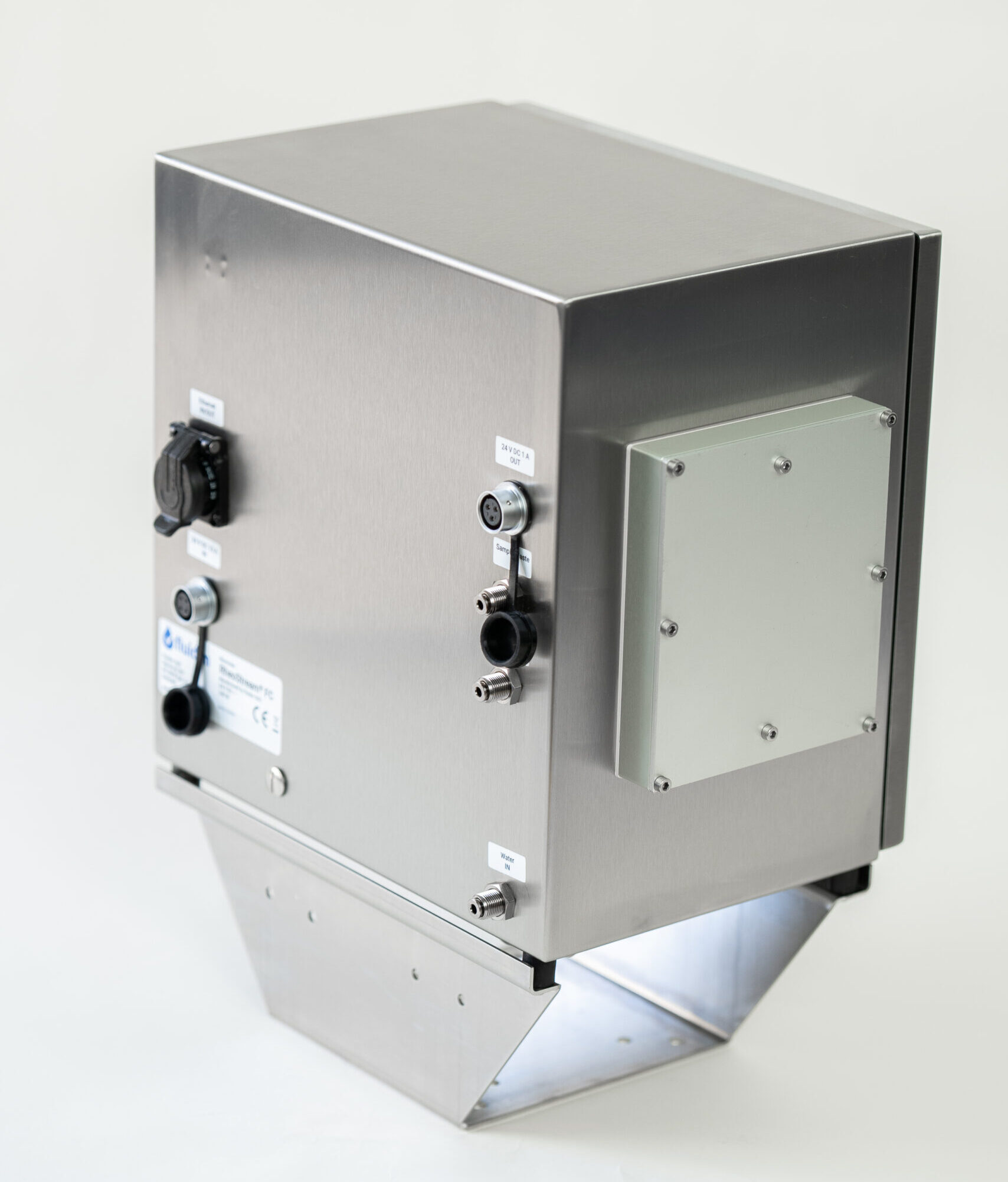 Benefits:
With RheoStream, viscosity can now be automatically adjusted:
No more waiting for manual analysis.
No more reprocessing or scrapping of off-spec products.
Complete log of the material produced.
New insight into process variations.
Remove human error from the equation.
RheoStream measures the same way every time, and with greater precision than most QC procedures.
Rheology & Application in the Coatings Industry
Rheology is the study of the flow and deformation of fluids. It is a powerful tool that can be used to characterize the physical properties of fluids, like viscosity and elasticity. These properties are important for many applications in the coatings industry, like paint and ink formulations, coating thickness control, and sprayability.
Common paint defects, like levelling, sagging, uneven coverage or lack of gloss can be traced back to the viscosity profile of the paint. Therefore, rheology is used to optimize paint and ink formulations for better performance. For instance, rheology can help optimize coating formulations for the right balance of thickness and protection – sufficient protection but not too thick, adding unnecessary weight and cost. By understanding how a fluid will flow and deform under different conditions, rheologists can fine-tune formulations for specific application needs.
Paints are designed to have a high, solid-like viscosity in the low shear areas (e.g. below 10 s-1) to prevent phase separation and sedimentation. The paint should have a medium viscosity during production (10–1000 s-1), making it simple to pump, mix, or stir. The paint must be thin enough to apply easily by brushing, rolling, etc. when applied (> 1000 s-1).
Now, with a perfectly balanced design of the paint formulation, it is necessary to control the paint being manufactured. Every batch must meet the desired viscosity profile.
Currently, at the end of mixing every batch, samples are carried to the QC equipment and the results are available within 30-120 minutes. Normally, 20-50% of batches require at least one adjustment, followed by another manual QC. Most adjustments are made to correct viscosity defects. Hours are spent analyzing and correcting paint batches.
The need for process analytics is evident: Only by measuring the viscosity profile in the mixer or in a letdown tank, it becomes possible to automatically adjust the viscosity profile, and to get it right first time. This saves most of the QC-time of and adjustments.
Case Study:
Using RheoStream® for process control of viscosity, a factory with 15 mixer tanks can reduce total production time by more than 30%, resulting in 40-50% higher capacity, and / or potentially large operational savings. Payback is achieved within a half a year.
How Fluidan Can Help Companies in the Coatings Industry
Our equipment is designed to help coatings manufacturers improve their products and processes.
Some of the benefits of using our equipment include:
Improved product quality
Reduced costs
Increased productivity
If you are attending the European Coatings Show, we encourage you to stop by our booth 4-222 and see live demonstrations of actionable viscosity monitoring.