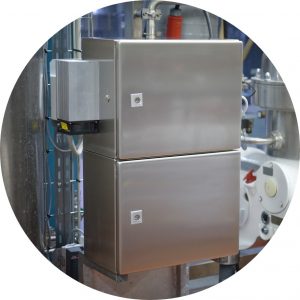 No question – there is a real unmet need for real-time rheology control in liquids manufacturing.
This was evident by the interest and attention when Fluidan presented our prototype RheoStream® instrument in a small booth at the Annual European Rheology Conference in Copenhagen April 4-6, 2017.
Fluidan presented RheoStream at AERC 2017
The conference gathers all the best of advances in rheology science, and it also attracted a broad field of industrial practitioners from companies around Europe. This allowed us to present our unique solution to rheology monitoring and to discuss the needs and potential solutions in manufacturing of a wide range of liquids.
The presentation was further supported by the poster presented by Fluidan and DTU Food at the conference – see the related article here
Fluidan also presented our new video.