Optimize your production of viscous liquids with RheoStream®
Are you manufacturing viscous liquids?
RheoStream® is a rheometer for real-time in-process measurement of viscosity, shear-thinning, and apparent yield stress in viscous, non-Newtonian liquids like paint, ink, detergent, soap, skincare, adhesive, sauces, and dressings.
RheoStream® will help you
Increase first-time-right
Improve quality
Save resources, save time, save capacity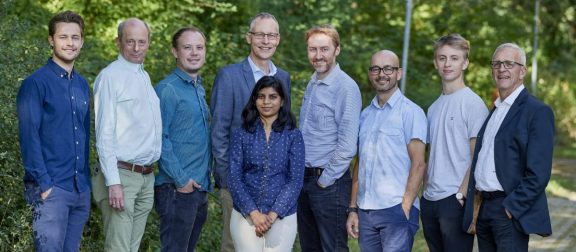 Fluidan introduces Tobias Lynggaard Hansen and Frederik Vilstrup as interns to the Fluidan team. The two share their experiences at Fluidan, their academic journey, and their career paths.

Fluidan has received a grant from the InnoBooster program to find the best way of using RheoStream in paint production. The Hempel Foundation Coatings Science and Technology Centre (CoaST), part of DTU, will join the project with their paint formulation and processing...

What do you do when you wish to deliver the highest quality everytime, but the quality control is always behind the facts? Henkel is a leading manufacturer of household care products in Europe. Henkel pursues an ambitious Industry 4.0 and digitalization strategy. See...

Contact
Fridolin Okkels, CTO
+45 2537 8686
Anders L. Østergård, CEO
+45 2374 5664
Email: write an email
Address
Diplomvej 381
2800 Kgs. Lyngby
Denmark