In 2021 ACHEMA is a virtual exhibition – so you can visit us from your desk!
Are you manufacturing viscous liquids?
Is it important that your product is viscous in just the right way? Maybe you do rheology control with manual methods today?
Whether you manufacture coatings, lotions, detergents, adhesives, or another non-Newtonian liquid, Fluidan offer the strongest solution for fully automatic rheology control in your manufacturing process.
Interested? Read on – and get a voucher code to join ACHEMA Pulse for free.
Are You Already Familiar with RheoStream®?
Then you will be excited about the new features now becoming available for even simpler installation, faster measurements and easy factory integration.
Or you may want a deep dive into how to implement RheoStream in your factory, to get the savings and benefits of automated rheology control?
Visit our booth – in this case it's our profile page in ACHEMA Pulse. The profile page is open all June (but, sorry, we do not have a link yet).
Or even better, join us in a 1-to-1 meeting – once you are signed up to ACHEMA Pulse you can find us – the meetings are on June 15+16, when the event is interactive.
Would You Like an Interactive Introduction to RheoStream?
What is the fuzz about? What is so special about RheoStream?
Would it even work with my product?
Without revealing it all, RheoStream is different, and it's simple at the same time.
Join our interactive workshop at ACHEMA Pulse – it is on June 15, 14:30-15:15 – sign up as soon as the portal opens!
RheoStream is a highly flexible capillary rheometer in a box. RheoStream is fully automatic, and does the job for you, exactly the same way every time. You eliminate any human error, and you get the viscosity data needed in a minute, without waiting for the lab.
Moreover, RheoStream is the only instrument that takes full control of the sample – the viscosity profile is measured at the temperature and the shear rates that you need, to ensure that the product is the best quality, every time.
Only in this way you get the data that enables automatic adjustment and control of viscosity of non-Newtonian liquids.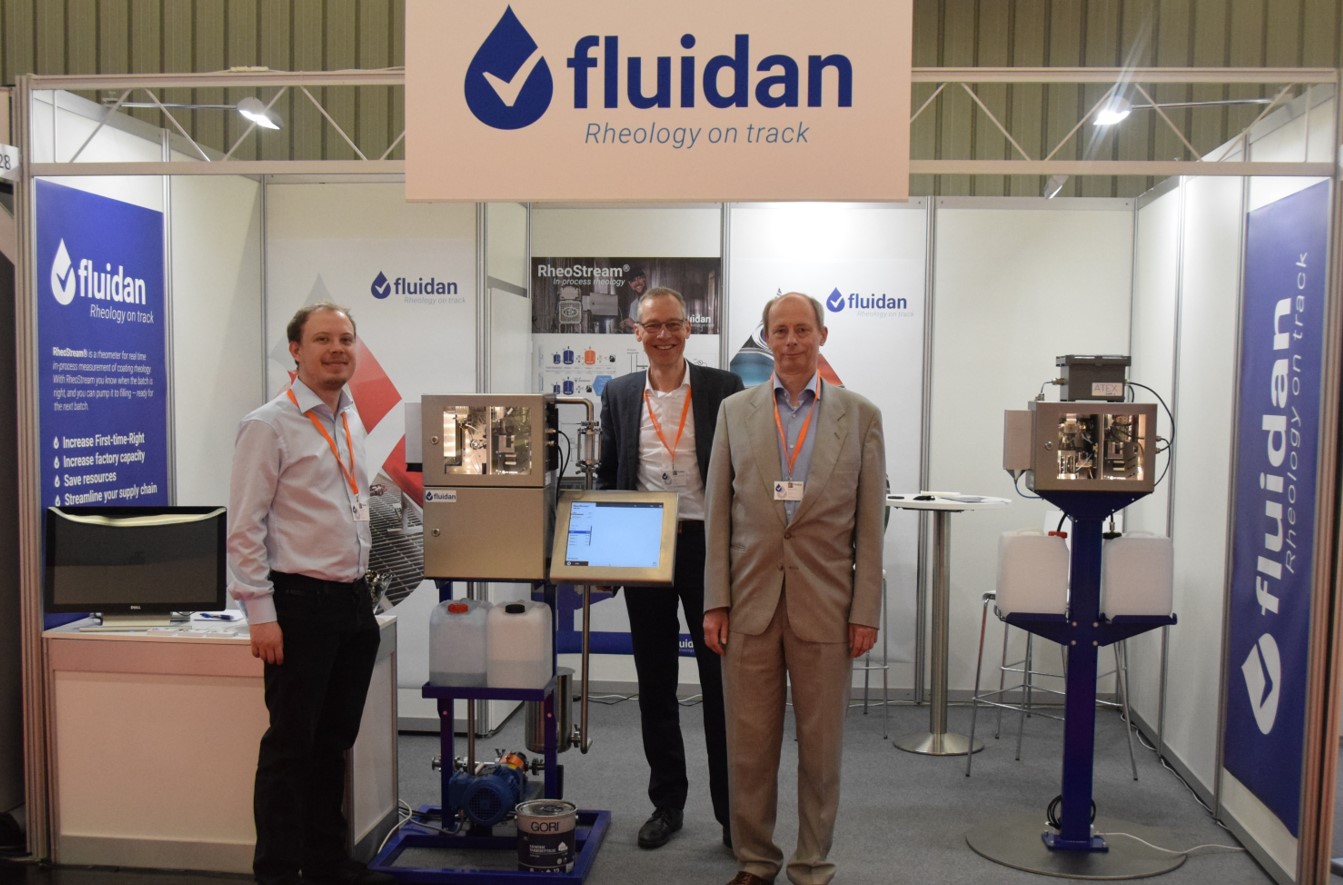 Getting Free Tickets:
Just drop us a mail, tell us why you are interested in process rheology control, then you will get a free voucher code to register for ACHEMA Pulse.
Mail us at sales@fluidan.com
We also have a limited number of "Premium Tickets" giving access to Live Stages and Conferences (but you won't find Fluidan there).